Sean P. Cox, Esq., MBA, CPCU, ARM, AIC
Summary of Experience
Mr. Cox possesses extensive experience in all phases of civil trial litigation including personal injury defense, wrongful death, coverage litigation, premises liability, extra-contractual matters, construction law, and commercial litigation. Mr. Cox has litigated hundreds of automotive cases, slip fall matters, as well as first party actions including jury and bench trials. Mr. Cox represents Florida insurers, their insureds, private clients, as well as business entities. Mr. Cox practices law in both Federal and Florida State Courts.
Prior to attending law school, Mr. Cox served as a claims representative, a field adjuster, a claims manager as well as a claims supervisor for a national third party administrator as well as a non-standard automobile insurer. Mr. Cox has authored and presented various lectures on insurance and civil litigation topics including loss control measures, best practices for casualty claims handling, as well as protocols for the adequate reserving of property and casualty claims. Mr. Cox prides himself on bringing aggressive, personalized services to his clients.
Education
Stetson University, College of Law, J.D., Cum Laude, 2003;
Florida State University, MBA, 1996;
Appalachian State University, B.S. Business Administration, 1993.
Professional Designations/Licenses
Member of Florida Bar;
Member US District Court, Middle District of Florida;
Chartered Property and Casualty Underwriter;
Associate in Risk Management;
Licensed All Lines Adjuster in Florida and NC (inactive);
Associate in Claims.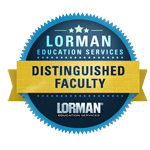 "Experience is one thing you can't get for nothing."
Oscar Wilde