Fla. Stat. § 626.869(4) requires Florida adjusters to complete 24 hours of continuing education every two years, including two hours of ethics, 10 hours of law, and 12 hours of optional classes.
Cox Law, PLC is an approved provider by the Florida Department of Financial Services for continuing education courses for insurance professionals. Cox Law, PLC has approved courses for Adjuster Ethics as well as Adjuster Law and Policy.
The following courses may be available:
Bad Faith: Who Is Afraid of the Big Bad Wolf?
Discovery Basics;
The Foundation of Ethics and Application to the Florida Property and Casualty Adjuster; Mechanics of UM.
Please contact us to fulfill your CE needs. The firm is able to provide the CEs as a courtesy to its clients.
Sean Cox has also received the distinguished faculty designation from Lorman Educational Services.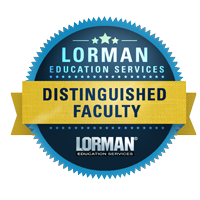 "I have never let my schooling interfere with my education…"
Mark Twain